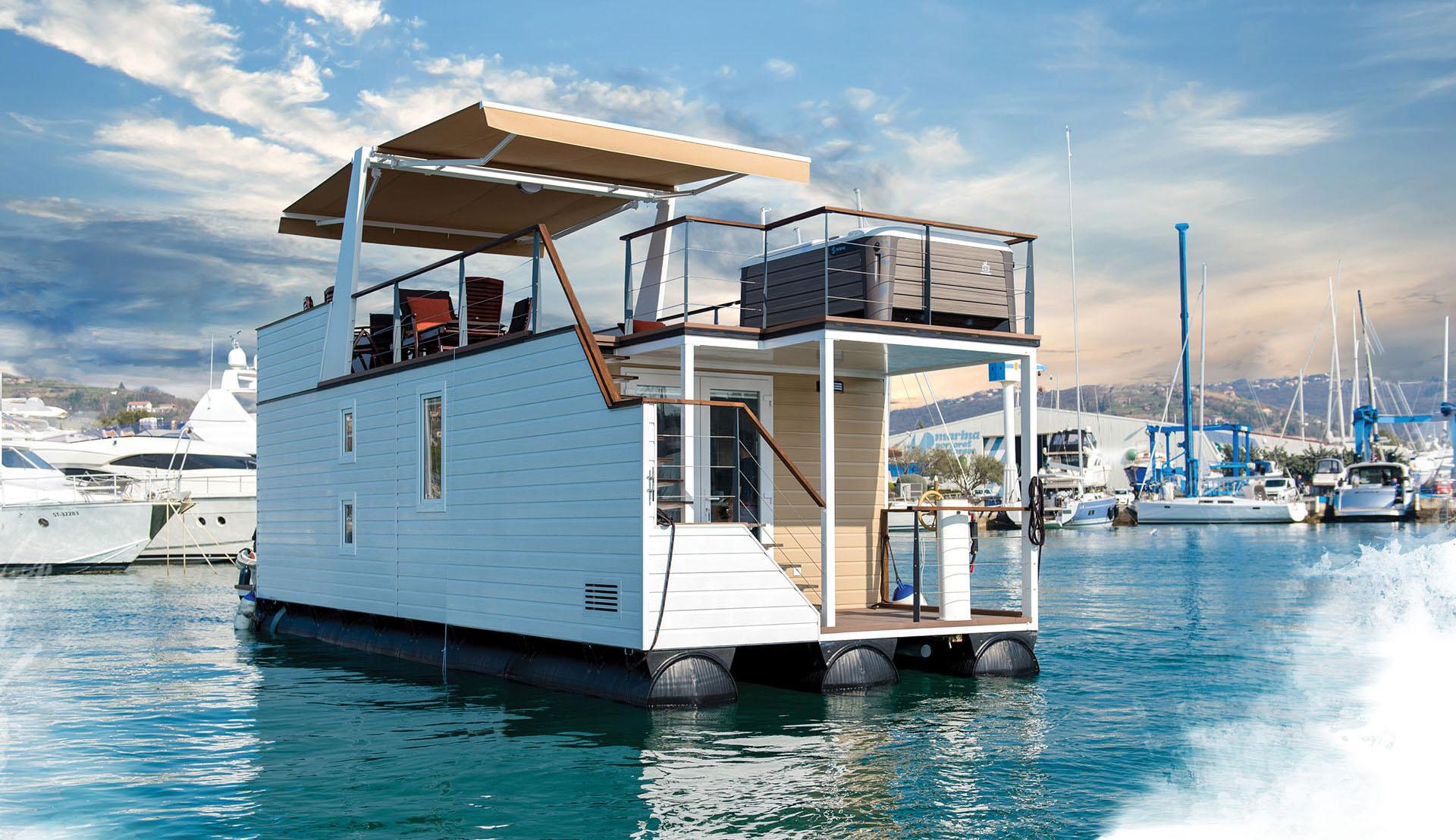 Company 3maran d.o.o. is a Slovenian manufacturer of home boats, which are an established way of comfortable staying on water throughout the world.
In the Adriatic area, they represent something new and are therefore even more attractive. That makes it an excellent business opportunity for purchase and for renting, as they offer much more and stand out from the existing offer of mobile homes and apartments.
Homeboats 3maran are built on two floors. The lower floor, living area, has an area of 32m2. Guests have two bedrooms (one with a double bed, the other with a bunk bed), a living room with a kitchen, a bathroom and a smaller lower terrace with a seating area. On the upper floor there is a terrace of 40 m2. Each homeboat has a mooring on smaller rear terrace for a small boat or scooter.
They are available in 2 different models, 3 maran 11 and 3 maran 9. For the 3 Maran 11 model you can choose between 3 different layout spaces. You can also choose between several color combinations of furniture and textiles, facade colors and designs ...
Why choose homeboats 3maran? Homeboats 3maran offer you everything - pleasure on the water and in the sun. With modern equipment they lull you into the comfort of a luxury holiday home, and at the same time they open the door to new and genuine experiences. When you open the door in the morning, the sea of opportunities will open up offering you numerous choices of how to spend the perfect day. It's time to grab a nice opportunity.
Send us your inquiry and we will prepare you a customized non-binding offer.
MORE INFORMATION ON OFFER:
E-mail: This email address is being protected from spambots. You need JavaScript enabled to view it.
GSM: 00 386 31 239 333